First screenshots of the TF5810
Well, it didn't quite make it here for Christmas, but the new TF5810 isn't that far away, with a few already being used for testing in the UK. And to prove it, here are some of the first screenshots of the new interface. We have some more, which we'll add over the holidays.
A new look
One of the complaints people have often made about the TF5800 is that the interface is a little inconsistent - not all the windows look the same, for example. With the TF5810, that's not the case and things look much better. Here are just a few examples. You can click on any of them to view full size in a new window; all the photos have been scaled to 4:3 aspect ratio.
To kick off, here's the main menu and yes that is today's date in the top right corner - these are hot off the press.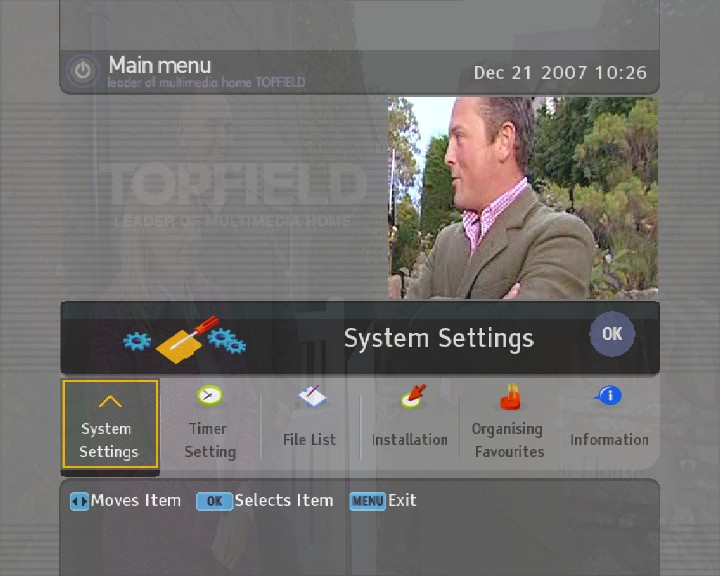 Next up, here are two of the screens you'll see most often, the Electronic Programme Guide (EPG); first is the single channel view, followed by the multi-channel view.
And now, here's the list of recordings on the hard drive; the Program Files (TAPs) and MP3 screens look similar: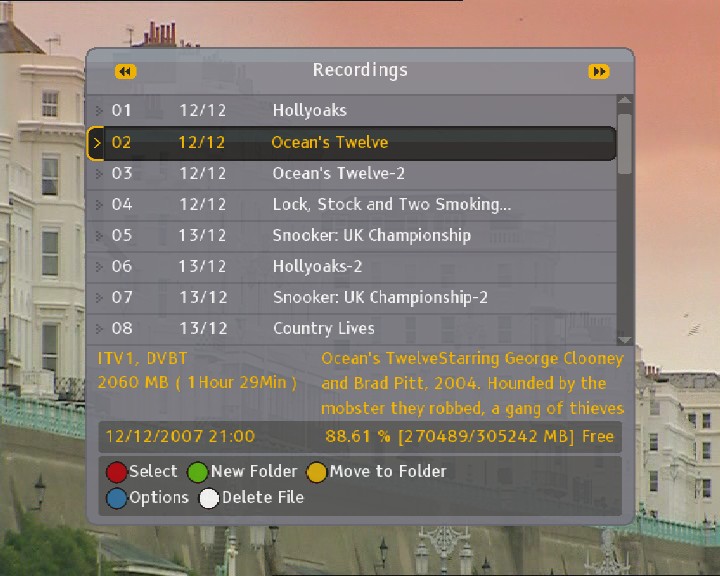 Want to know what you're recording? The Timers list shows the name and the channel, and you can sort it too: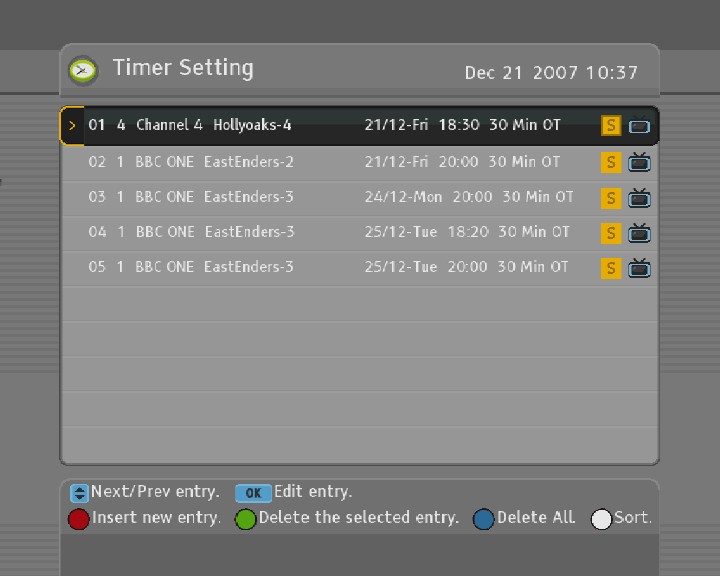 Rearranging the furniture
There have also been updates to the 'furniture' - those things like the info box and the displays when recordings start and stop. The info box shows how much of the current programme has been viewed, bottom right: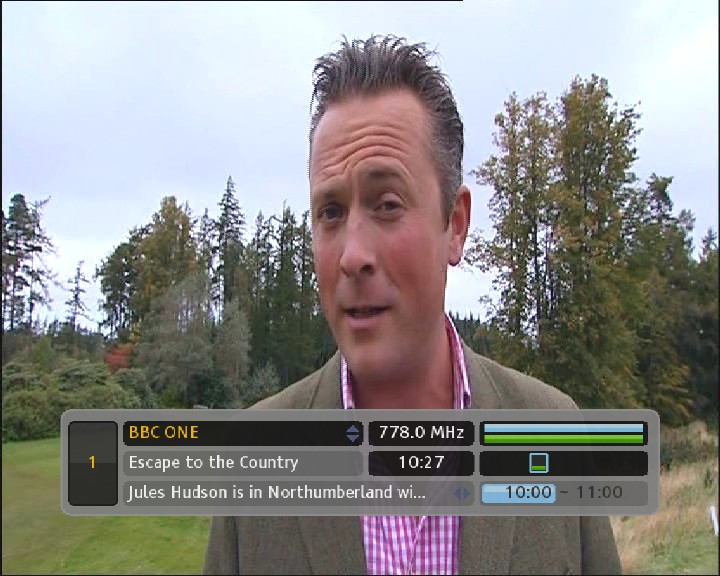 The roundels you'll be familiar with from the TF5800 have changed dramatically.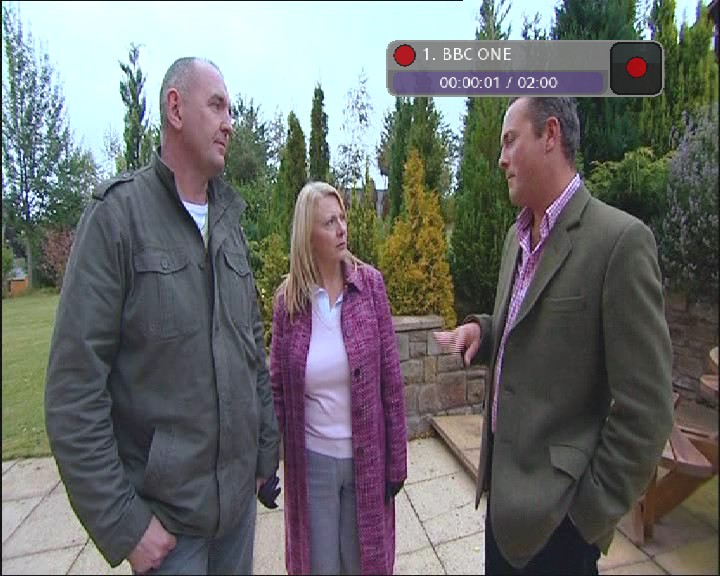 And this is what you'll see when you press Pause on the remote: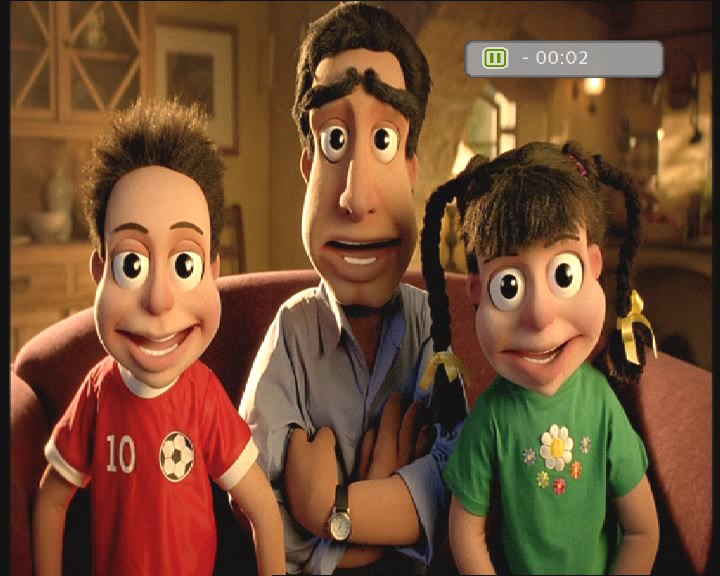 And there's a new timeshift symbol too, showing you how far behind live you are: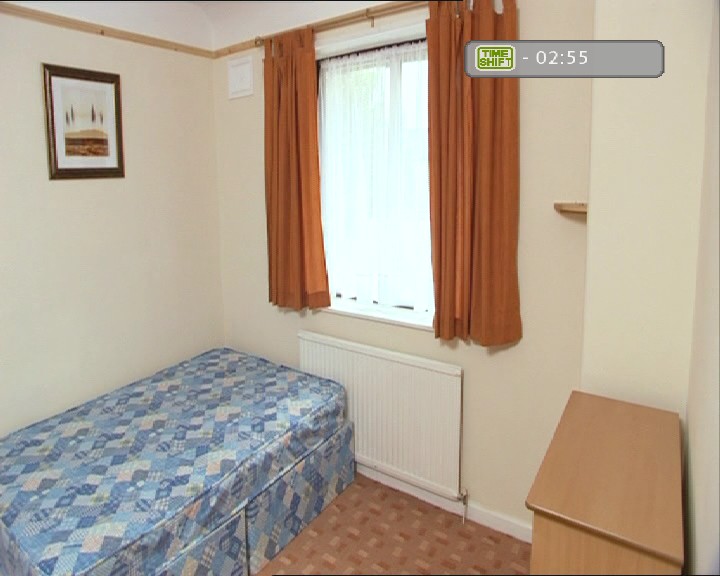 That's it for now - but there are more screens coming soon, so check back over the holidays.