Topfield's UK PVRs switch to Western Digital
The new Topfield TF5810 PVR will be using hard drives from Western Digital's AV range, which are designed specifically for low noise, low power operation. And, the TF5800 will switch to the new range too, presumably allowing better economies with purchasing.
Quiet operation, low power

The new WD drives include an "IntelliSeek™" function which is designed to optimise head seeking - the clicking noise often heard from a hard drive - as well as minimising vibration and helping to reduce power consumption. On a single platter drive, like the 160Gb models, WD claims a power consumption of only 6.61 wattsin Read/Write mode, while for a 250Gb drive, the consumption will be 7.8 watts.
While the Samsung drives have proven very reliable since they were introduced in June 2005, the new WD units promise lower power consumption, and lower temperatures; we expect that buyers of the TF5800 will find the new drives inside around the same time as the TF5810 reaches shops.
Inside the TF5810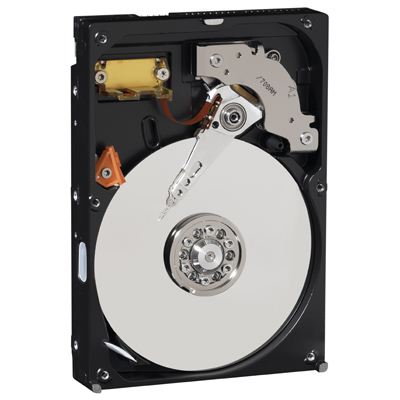 Although we're still awaiting detailed specs of the new TF5810 PVR, we understand that it's likely to be introduced with a 500Gb Western Digital hard drive, making it one of the highest capacity Freeview PVRs on the market, and providing three times the amount of storage that the TF5800 had when it was introduced, for around the same price.
The first pre-production units are expected in the UK within the next couple of weeks, and we hope to be able to bring you photographs then, as well as more details about connectivity and whether or not the remote control will have changed substantially from the current model.
Around the same time, part of Topfield's programming team will be arriving in the UK to do the final stages of work on the Freeview Playback functionality, which will enable the TF5810 to offer series link and automatic tracking of schedule changes. The work will be done with the live signal, in conjunction with the DTG, to ensure that the PVR will offer all the Freeview Playback functions when it goes on sale around Christmas.